About Mainwave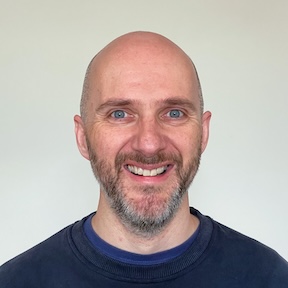 Mainwave was founded by Mark Whitaker in 2005 and is based in Manchester, UK.
I have worked in the software industry for over 20 years in a variety of companies and roles. Before founding Mainwave I was Vice President of a software house in Manchester where I managed large projects for major international clients such as Nokia, Disney and Avaya.
I've also worked with much smaller companies, right down to one-man bands. I've experienced the growing pains that organisations of all sizes go through as they enter new phases of their development.
I've worked as a software engineer, technical consultant and project manager. I have designed and written software for all sorts of devices, from phones to servers, and have delivered training courses and conference papers worldwide.
I hold an MSc in Computing Science from Newcastle University, as well as a 1st Class BA (Hons) in German and Management Studies from the University of Leeds and an MLitt in German Studies from Newcastle University.
I founded Mainwave on core principles of quality, honesty and trust. Everything I do is carried out to the highest standards, with the key aim of improving the quality and efficiency of your business. I communicate clearly, from the very first point of contact, so that my dealings with you are always well understood and agreed. My goal is to build trusting, long-term relationships that truly benefit all involved.